In this tutorial we will learn how to create covariance matrix in Excel or covariance table in Excel. Covariance is a measure of how much two random variables vary together. It's similar to variance, but where variance tells you how a single variable varies, co variance tells you how two variables vary together.
Formula for covariance:
Let's use the marks of three subjects (which is shown below) to compute Covariance matrix in excel.
Step 1: On the top right corner of the data tab click data analysis.

Note: if you can't able to find the Data Analysis button? Click here to load the Analysis ToolPak add-in.
Step 2: Select Covariance and click ok.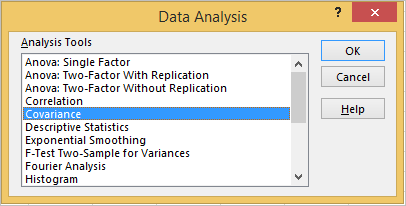 Step 3: Click in the Input Range box and select the range A1:C10, select the "Labels in first row" tick box and output range, as shown below and click ok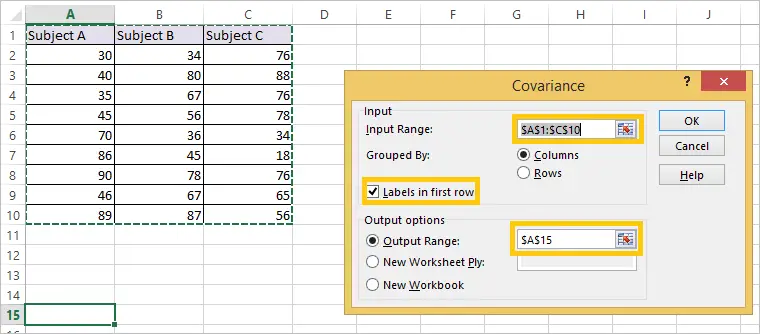 The result will be
We have successfully created covariance matrix in excel